Working at AIM North London
Thank you for your interest in AIM North London.
We seek to recruit and retain enthusiastic, dedicated and skilled professionals. Whether you are just starting out with your teacher training, looking for a new challenge with a leadership role or interested to join our support team we can provide you with the opportunities, training and development to enhance your career.
AIM North London is a rewarding place to work. A city location with access to all that London has to offer and a community in which a real impact can be made on the lives of our children and young people.
Now is an exciting and dynamic time to join our Academy as we develop our new school. We opened in September 2019 and we are still continuing our development into the school we aim to be.
AIM North London is part of AIM Academies Trust, a small, personal MAT where recruitment, progression and training opportunities are varied and diverse. If you are interested in working at AIM North London please get in touch via email recruitment@aimnorthlondon.org.uk
Here's what current staff have to say about working at AIM North London: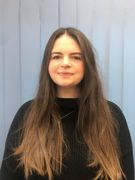 Grace Harwood - Teacher of English - Durham University
"I started my teaching career as a trainee English teacher at London Academy and was so excited to be offered the opportunity of a new challenge at AIM North London as a recently qualified teacher. I work with an enthusiastic, dedicated and inspiring department who are constantly striving to provide the best education for our students. After expressing an interest in curriculum design, I have been supported by my line manager to develop my planning and given the opportunity to create my own units of work. Recently, I was able to secure a TLR position and I am so grateful to be part of a school that offers opportunities for professional development and challenge. I feel extremely privileged to be part of the exciting journey that has started at AIM North London to inspire the next Leaders for Tomorrow."
---
Mary Agnew - Teach First Trainee Teacher of English - Oxford University
"I joined AIM in September 2020 as a career changer from the civil service, via a few years in medical regulation. I'd worked in an series of interesting and challenging policy and leadership roles in my previous career, but had reached a point where I felt I wanted to make a more immediate and tangible difference to the world around me, or at least one small corner of it – to unlock potential rather than write policies, to exchange the sameness of the meeting room for the unpredictability of the classroom. It was a move I'd contemplated for a while and (even though a global pandemic is a rash moment to turn your life upside down, as my children will agree) I can honestly say I feel very lucky to be training at AIM. In AIM, I found a school absolutely committed to doing its utmost for its students and the community it serves. The first – and for me the foremost – value of the school is 'Love'. This means a constant emphasis on showing all our students that we really care about them, that we will always try both to support and to challenge them, and that we will do whatever we can to tackle the barriers to learning they may face. Joining a school part way into its transformation journey brings the opportunity to feel you are making a meaningful difference almost from day one, that you can be part of suggesting ideas and piloting new approaches, and that you can see the improvements week on week, month on month. It means too that there is a concerted focus on staff development, mentoring and support, including a dedicated trainee programme. After spending most of my working life in large and inevitably bureaucratic organisations, there has been something refreshing too in being part of a small and friendly staff team where you can get to know everyone and feel part of a collective effort. For me, that's meant getting involved with a variety of literacy initiatives that are trying to get or keep our students reading through lockdown and beyond. It's never easy to go back to being a novice, but for anyone contemplating making the change, I'd say the variety, pace, collective commitment, connections with students as individuals, and seeing visible progress both at the level of the individual student and the whole school all combine to make a job far more rewarding and stimulating than the vast majority of offices!"
---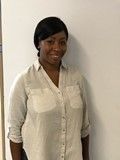 Danielle Samuel - Assistant Principal &Teacher of English - Brunel University
"I have worked in education for the past 10 years and have enjoyed every minute of it. In my previous role I had the opportunity of working with colleagues internally and externally focusing on developing teaching and learning. This experience ignited my passion for school improvement so when I saw the advert for AIM North London I knew I had to check it out.
I remember my initial visit vividly. The school was not what I expected: it was calm; kids seemed happy and the headteacher was honest about the progress they had made and the direction the school was going. I went home and applied.
I know it is a cliché but I came into education to make a difference and this vision is what immediately attracted me to AIM North London. Every child has the right to a high-quality education regardless of the socio-economical barriers they may face. Disadvantage pupils need teachers and leaders that will teach, challenge and champion them to build a vision of possibility; to build their dream.
I believe that schools are only as good as the people that are in them; and what a team we have. Taking on my first senior leadership role at the academy was exciting and daunting (especially as we were facing an international pandemic) but I quickly settled in. The role is fast paced and varied but the support through line management and relationships built with peers makes it the perfect balance.
The best part of my job is our pupils. They make me smile and give me a sense of pride every day. They are inquisitive, full of character and have an innocence you want to nurture.
I feel privileged to be part of this journey where we are transforming the lives and fortunes of the pupils we serve."
---
Delal Kalayci - Teach First Trainee Teacher of Business - Brunel University
"One of the strongest elements of TeachFirst that attracted me to apply for the opportunity to be on their training program was the vision and values the charity stood for. At AIM North London, we work to achieve a similar goal; to provide hope and inspire young people to become the leaders of tomorrow. There is a greater purpose to fulfil at AIM North London, that is, to challenge our students coming from low socio-economic backgrounds and provide students with a clear direction in pursuing their aspirations. The best aspect of working at AIM North London for me is the dedicated support I receive from my mentor and cohort around me. As a trainee teacher working through the pandemic, I have seen an exponential growth and development in my practice alongside pedagogy in teaching through the consistent one-to-one mentoring and weekly CPD sessions. To be able to provide our pupils with the best education, it is important to pursue the opportunity of development in our field of work. At AIM, through close supervision and weekly observation, I am able to reflect on my teaching and scaffold my development through the feedback I receive from my mentor. My future career aspirations are to develop my practice in teaching and to share my skills as a lead practitioner to the next generation of teachers in our community. At AIM North London, I can proudly say I have the support and the right team around me to one day, achieve my aspirations."
---
Felicity Burgess - Director of Literacy
"I joined AIM North London because I was inspired by the trust's resolute commitment to school and community transformation. I feel lucky to work alongside such a phenomenal group of educators who are so passionate about nurturing the next generation of Leaders for Tomorrow. Teaching here is both a pleasure and a privilege.
My favourite thing about working at AIM North London is the distinct culture of learning at every level. Every adult and young person in the building is empowered to lead and learn which creates the exciting momentum needed to move our school forward. Our behaviours (both students and staff alike) are shaped by our shared values of love, endeavour, act and dream. This means that we are quick to learn from mistakes and we are constantly striving to get better at getting better. Unsurprisingly, I love learning - and so it was important for me to find a school that was intentional about putting systems and support in place to make everyone's learning a priority.
I have learned so much since joining the team in September and am excited by the years ahead. The work of school transformation isn't easy, but here at AIM North London it certainly is super fun and exceptionally rewarding."